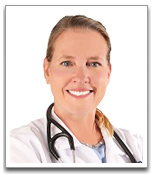 Karen Hanna, M.D.
Medical Director
Dr. Karen Hanna completed her residency at the Navy Medical Center Portsmouth in Virginia, followed by a minimally invasive surgery and bariatric surgery fellowship at the University of Missouri in Columbia, Missouri.
She is a board-certified physician who has practiced in San Diego County since 2008 at the Navy Medical Center and in hospitals and medical centers throughout North San Diego County.
Dr. Hanna specializes in general and bariatric surgery.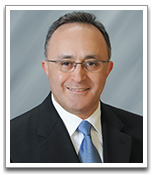 Ramin Sorkhi, M.D., F.A.C.S.
Dr. Ramin Sorkhi completed his residency in general surgery at Albert Einstein College of Medicine in New York, followed by an accredited fellowship in advanced laparoscopic surgery and bariatric surgery at Sinai Hospital in Baltimore.
He is a board certified surgeon specializing in minimally invasive laparoscopic abdominal surgery.  He is a fellow of the American College of Surgeons, a Member of the Society of American Gastrointestinal Endoscopic Surgeons, and a Member of the American Society of Metabolic and Bariatric Surgery.