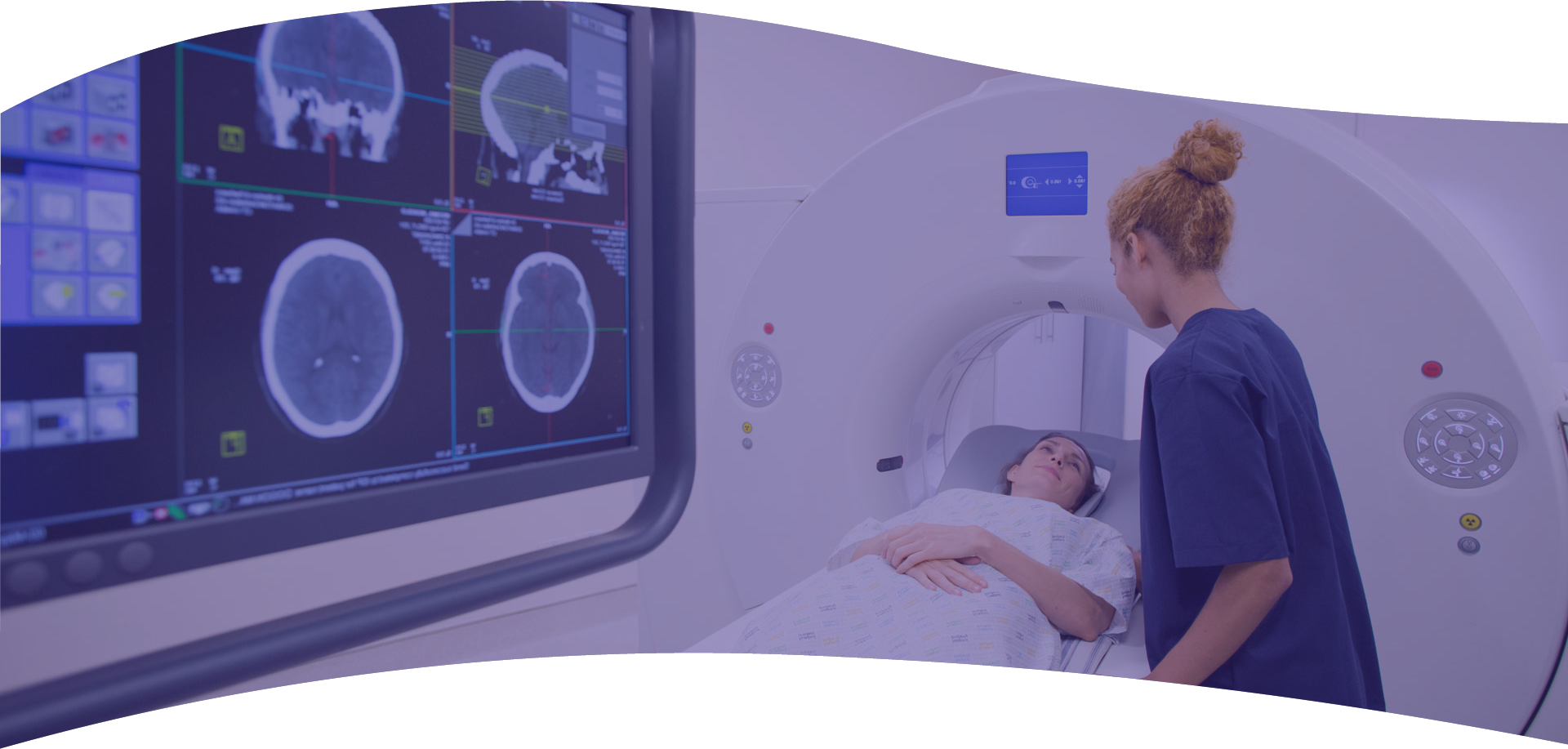 Stroke Center of Excellence
Palomar Medical Center Escondido and Palomar Medical Center Poway are nationally recognized by the Joint Commission as Primary Stroke Centers and have been since 2009. Our clinical teams specialize in the most advanced stroke care as recognized by the Joint Commission. Our expertise means treating patients quickly to prevent further damage caused by a stroke.
For patients experiencing a stroke, it is critical for to act quickly. Stroke is a medical emergency and can only be treated at the hospital. It is important to understand the warning signs and symptoms of a stroke so that you or a loved one can act quickly.
Warning Signs of a Stroke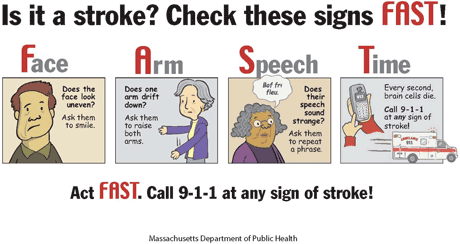 Sudden numbness or weakness of the face, arm or leg, especially on side
Sudden confusion, trouble speaking or understanding
Sudden trouble seeing in one or both eyes
Sudden trouble walking, dizziness, loss of balance or coordination
Sudden severe headache with no known cause
High Quality Care with Excellent Patient Outcomes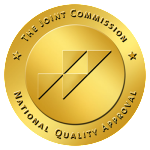 Palomar Medical Center has earned the Gold Seal of Approval from the Joint Commission for Primary Stroke Centers. This two-year certification was awarded originally in 2009 and we have maintained the certification through 2021 because we demonstrated that our stroke care program follows national guidelines and standards that can significantly improve outcomes for stroke patients. This means that Palomar Medical Center's Stroke Care Program is a Certified Primary Stroke Center and that we provide the highest quality care to our patients.
This certification recognizes Palomar Medical Center's commitment to fostering continuous quality improvement in patient safety and quality of care. Joint Commission standards are developed in consultation with health care experts and providers, measurement experts and patients.
Palomar Medical Center & American Heart Association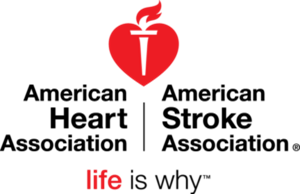 Palomar Medical Center has partnered with the American Heart Association to increase heart health awareness across the North County region. This partnership allows much needed heart-healthy resources and education to be invested across North County, making it easier for families to live longer and healthier lives.
Clot Retrieval Treatment
Palomar Medical Center also offers state of the art clot retrieval treatment by our Neuro-Interventional Radiology team. This technology allows doctors to pinpoint the exact location of blood clots and use drugs and/or mechanical tools to remove them.
Programs and Services
Multidisciplinary stroke care
24 hour support by neurologists, neurosurgeons, interventional radiologists and other experts
Stroke-reversing treatments, including clot-dissolving drugs and clot retrieval procedures
Written Strict protocols for patient care and ongoing reporting
Stroke education for patients and loved ones
Stroke Quality Data
STROKE QUALITY MEASUREMENT AND OUTCOMES
Stroke is a medical emergency that requires rapid treatment — the more quickly you receive care, the better your chances of survival and long-term recovery. You can also reduce your risk of serious side effects, including permanent disabilities, by seeking care from hospitals that have proven their ability to manage even the most complex stroke cases.
2020 STROKE VOLUME
| | |
| --- | --- |
| 2020 Stroke Volume |   |
| Subarachnoid Hemorrhage (SAH) | 32 |
| Intracerebral Hemorrhage (ICH) | 165 |
| Combined ICH & SAH | 20 |
| Ischemic Stroke | 475 |
| Transient Ischemic Attack | 232 |
| Total | 924 |
| Alteplase Cases | 68 |
| Thrombectomy Case | 55 |
| Treatment Rate | 26% |
INPATIENT PERFORMANCE MEASURES
Palomar Medical Center utilizes evidence-based guidelines endorsed by The American Heart Association and American Stroke Association, to ensure all patients suffering from stroke receive appropriate care. At Palomar Medical Center, we monitor our compliance with our stroke core measures as endorsed by The Joint Commission. The chart below highlights our consistent performance in exceeding standards.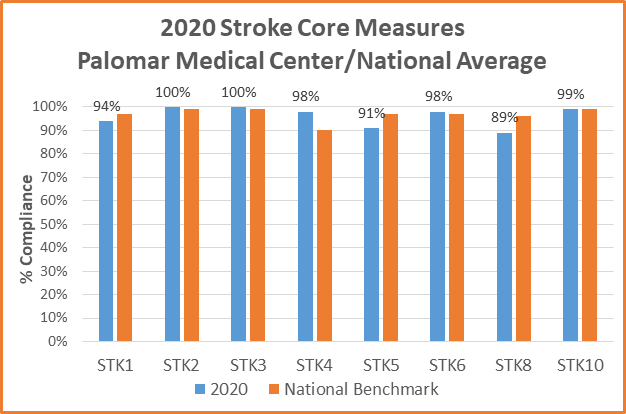 Stroke core measures include:
Venous thromboembolism (VTE) prophylaxis – The percentage of ischemic and hemorrhagic stroke patients who received a type of therapy to prevent blood clots the day of, or the day after, hospital admission.
Discharged on anti-thrombotic therapy – The percentage of ischemic stroke patients who were prescribed a type of blood thinning medication upon discharge from the hospital.
Number of patients prescribed anti-coagulation therapy for atrial fibrillation/flutter – The percentage of ischemic stroke patients diagnosed with a heart condition called atrial fibrillation, who were prescribed a blood thinning medication upon discharge from the hospital.
Thrombolytic therapy – Percentage of ischemic stroke patients who arrived at the hospital within two hours of stroke symptom onset, and were given a type of "clot-busting" medicine called intravenous tissue plasminogen activator (IV t-PA) within three hours of symptom onset.
Anti-thrombotic therapy by end of hospital day two – Percentage of ischemic stroke patients given a blood thinning medication by the end of their second day in the hospital.
Discharge on statin medication – Percentage of ischemic stroke patients who were prescribed a medication to lower cholesterol upon discharge from the hospital.
Stroke education – Percentage of ischemic or hemorrhagic stroke patients (or their caregivers) who were given stroke education materials during their hospital stay.
Assessed for rehabilitation – Percentage of ischemic or hemorrhagic stroke patients who were assessed for rehabilitation needs including physical therapy, occupational therapy, and speech or swallowing therapy.
Amount of time it takes to administer IV Alteplase (tPA) – Time is brain! Clinical practice guidelines recommend hospitals administer a type of clot-busting medicine called Alteplase (tPA) to eligible ischemic stroke patients within 60 minutes of arrival.
Palomar Medical Center has achieved giving the thrombolytic medication within 60 minutes of arrival 70 percent of the time in 2020.
Effectiveness of endovascular procedures
Ischemic strokes are caused by a blockage in one of the arteries that supply blood to the brain. Patients with evidence of blockage in one of the major blood vessels in their brain, who present within 24 hours from the onset of their stroke, can be treated with a catheter-based approach. This endovascular treatment immediately restores blood flow, captures the blood clot and removes it from the blood vessel.
Thrombolysis in cerebral infarction (TICI), post-treatment reperfusion grade
Many hospitals use a scale called thrombolysis in cerebral infarction (TICI) to evaluate the success of endovascular treatments. The more open a blood vessel is following treatment, the more easily blood can flow through it.
In 2015, the Endovascular Stroke Standards Committee of the Society of Vascular and Interventional Neurology established the following national benchmark for hospitals: At least 50 percent of ischemic stroke patients who undergo endovascular treatment must achieve a TICI grade of "2b" or higher. This means the vessel completely fills with blood, even though the rate of blood flow may be slower than normal.
TICI Score >2b
CY 2020 90.6%
**All Comprehensive and Thrombectomy Capable Stroke Centers TICI >2b **
CY 2020 84.4%
Specialties
Neurologists
Stroke coordinator
National Institute of Health (NIH) certified stroke nurses
Stroke specialty care by physical, occupational, and speech therapists
Stroke Care Doctors
Michael W. Delaney MD – Neurology
Irene Oh, MD – Neurology
Richard A. Lane MD – Vascular Neurology
Remia S. Paduga, MD – Neurology
Alise Pham MD – Neurology
Tara Quesnell DO – Neurology
Gregory A. Sahagian, MD – Neurology
Anchi Wang, MD – Neurology
Chunyang T Wang – Neurology
Sunil Jeswani MD – Neurosurgery
Andrew Nguyen MD PhD – Neurosurgery
Martin Pham MD – Neurosurgery
David Santiago-Dieppa – Neurosurgery
Justin M Gooding, MD – Interventional Radiology
Charles McGraw MD – Interventional Radiology
Michael Noud MD – Interventional Radiology
Donald J. Ponec, MD – Interventional Radiology
Richard R Saxon, MD – Interventional Radiology