Hospitals locally and nationally have seen an increase in behavioral health patients in the Emergency Departments, creating longer wait times and overcrowding. The number of psychiatric patients needing hospital care is greater than the number of hospital beds available, leading to many being kept in Emergency Rooms waiting to be admitted.
In response to this need in our community, Palomar Health opened a Crisis Stabilization Unit (CSU) at Palomar Medical Center Escondido for patients needing immediate care for a mental health crisis, but not requiring inpatient admission into the hospital. This short-term facility is specifically designed to help appropriate behavioral health patients get the care needed in a quiet, safe environment. Specially trained staff help relieve crisis symptoms in a relaxing setting and assist the patients to the appropriate next level of care, or a safe return home.
The CSU moved to a new facility in July 2020 at the Palomar Medical Center Escondido campus. This new facility offers expanded services and helps decrease the number of patients in our Emergency Departments.
Services Provided:
Crisis intervention
Crisis stabilization
Medication management
Whole-person wellness
Recovery and safety planning
Referral for ongoing services
Support services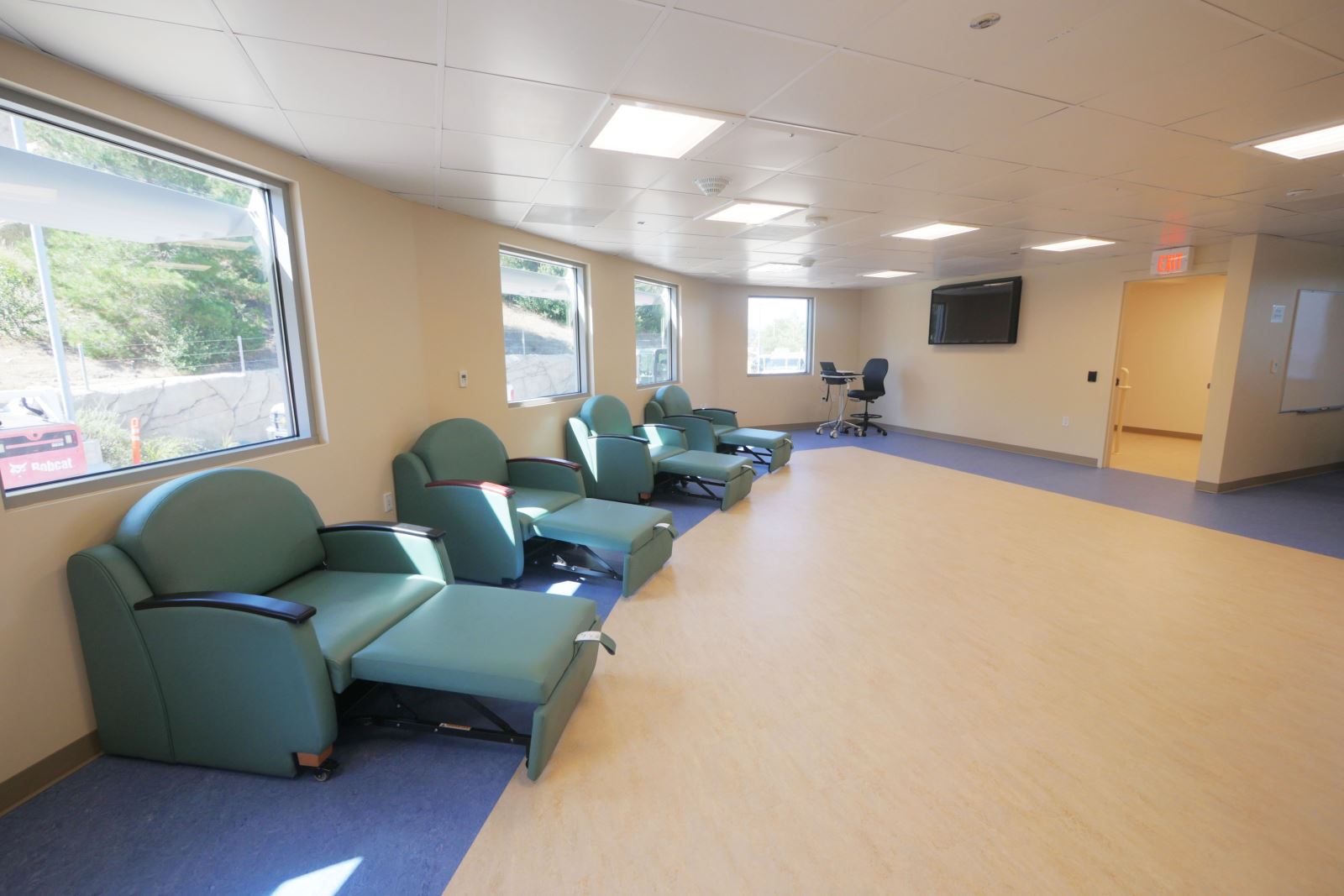 How to Get Started
If you or someone you know would benefit from our services, please contact us today to learn more. Walk-ins are welcome, no appointment is required.
Call our Intake Line at (760) 739-3012
Fax: (760) 739-3102
These services are proudly funded in part by the County of San Diego Health and Human Services Agency.