The Villas at Poway, formerly known as Villa Pomerado, is a top-quality 129-bed skilled nursing facility, located next to and affiliated with Palomar Medical Center Poway. At The Villas at Poway, we offer a continuum of care for a variety of adult patients with post acute and long-term needs, including rehabilitation, respite and hospice care. The facility also has a sub-acute unit for patients whose complex needs cannot be met in an acute hospital or in a community skilled nursing facility. All of our services are provided in a comfortable, home-like atmosphere.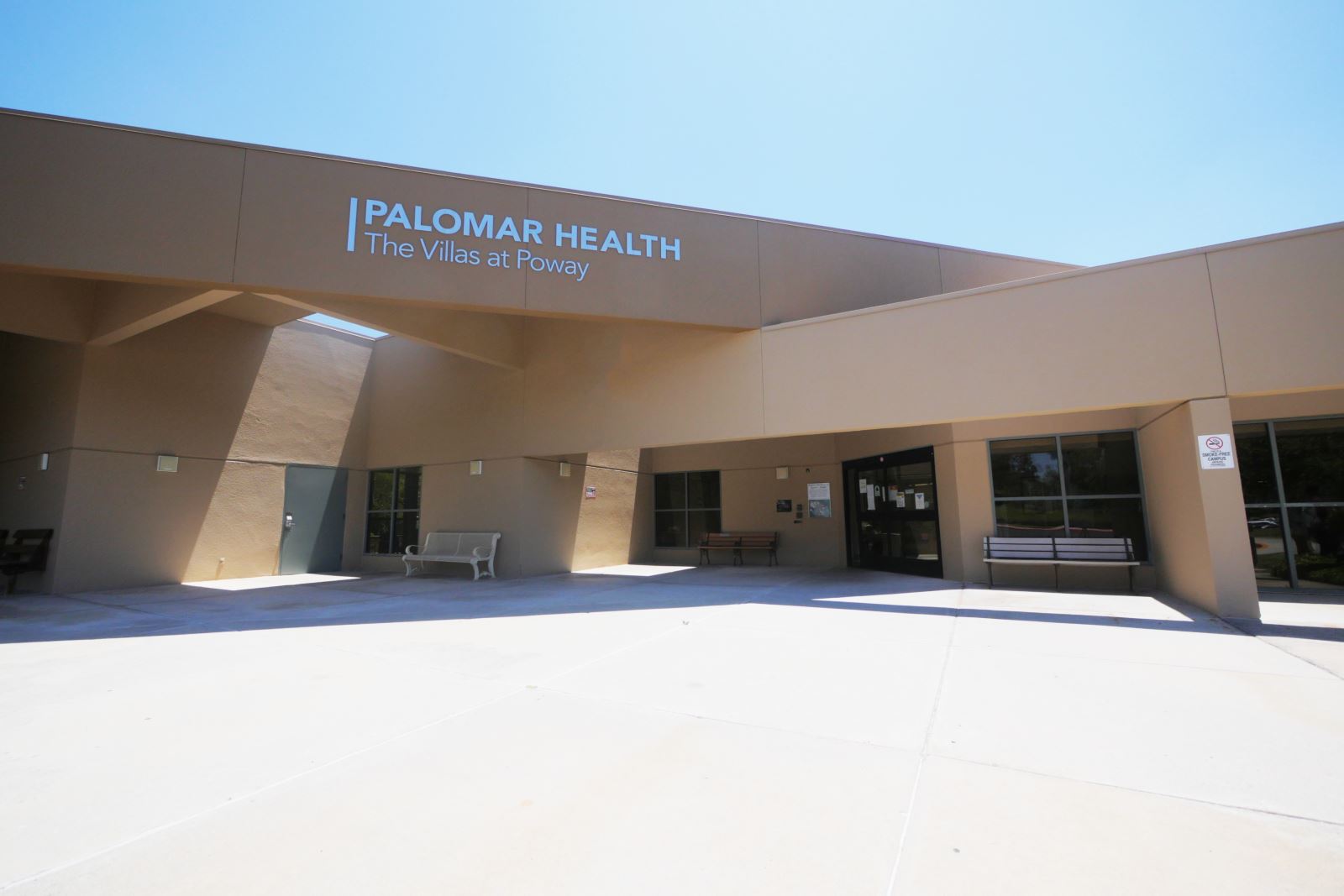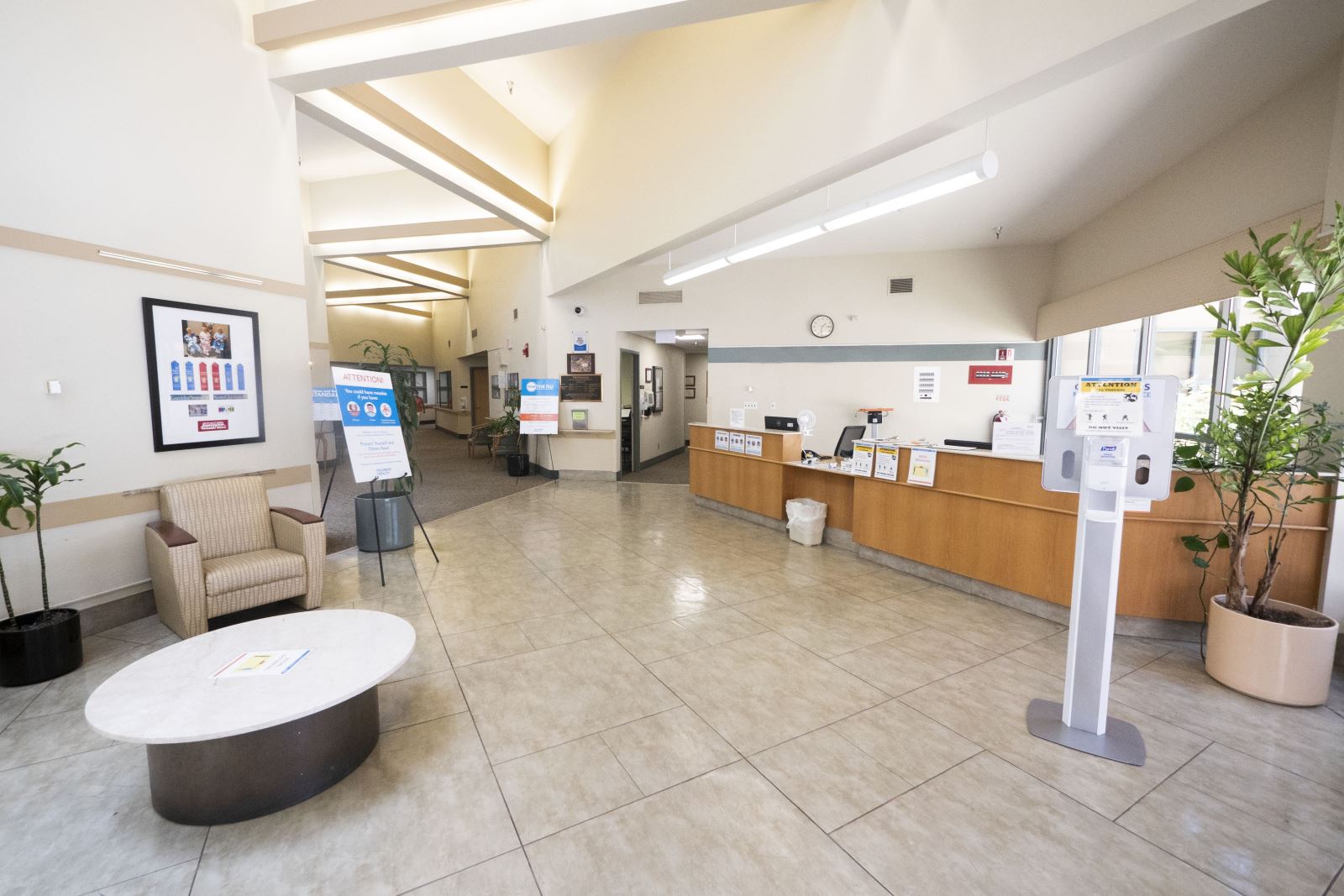 The Villas at Poway offers highly trained nurses – including a Nurse Practitioner – who work closely with patients, doctors and family members, ensuring the best possible outcomes. All of our staff compassionately and professionally meet patient needs in freshly renovated facilities that are attractive and clean and offer a wide variety of services for individuals.
Take a Virtual Tour of The Villas at Poway
Explore The Villas at Poway in this virtual tour. On desktop, navigate by using your mouse to click and drag. On mobile or tablet, navigate by using your finger or tilt your phone. Click Here to View on Mobile via the Vimeo App
Do you have questions about Skilled Nursing Facilities at Palomar Health in North San Diego County? Visit Our Services or Contact Us for more information.