To earn your bonus, tell your referral to add your name on the application when they apply! Every full-time hired referral can earn you a minimum bonus of $1,000!
To find an updated list of available career opportunities, please click here.
See below for Referral Program eligibility and bonus details.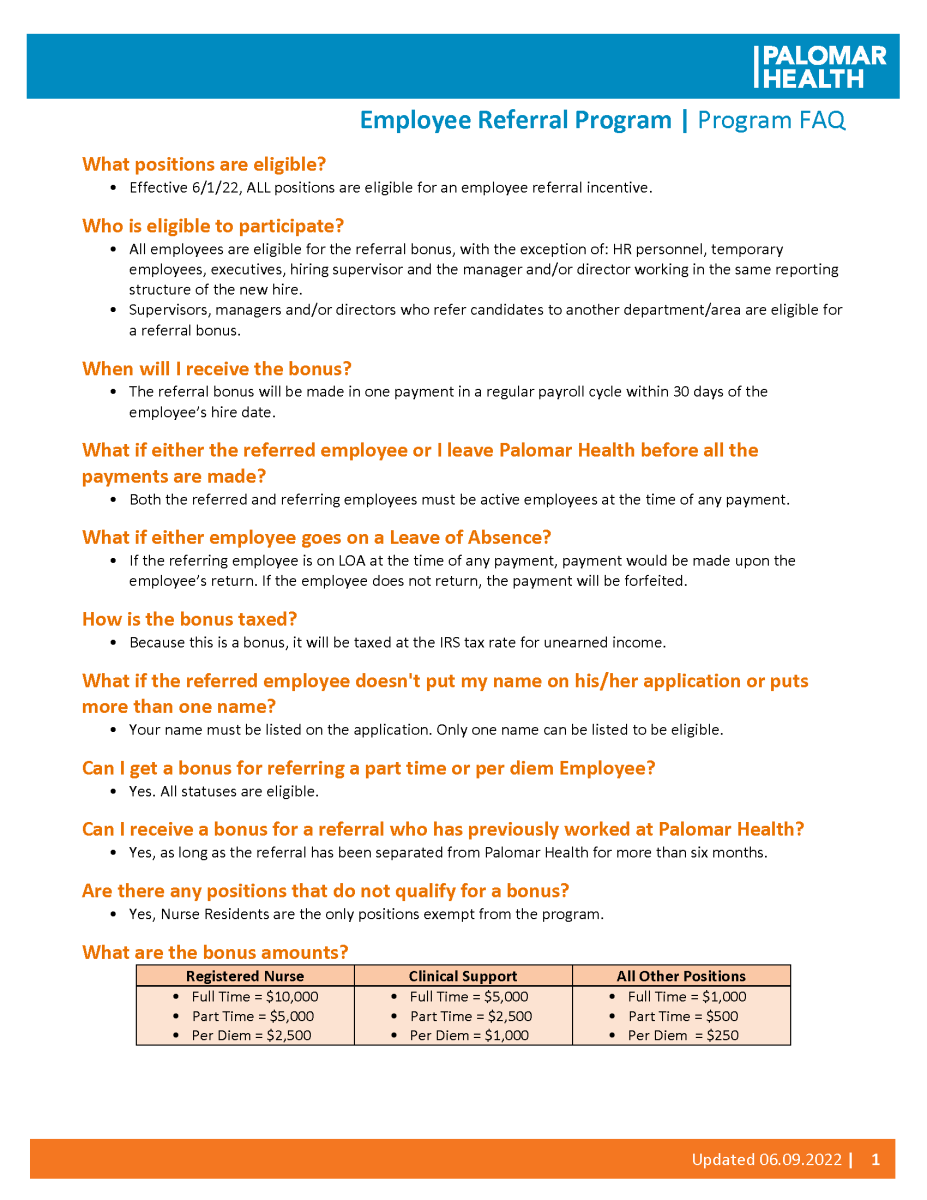 Find the above Referral Program Guidelines PDF here.