Whether your ankle or foot pain stems from arthritis, a fracture, past injuries, severe sprain, tendonitis, ligament injuries, a heel spur, problems of the big toe joint or other problems, The Orthopedic and Spine Center is dedicated to providing you the highest quality, personalized care.
Podiatric surgeons and orthopedic foot and ankle surgeons are uniquely qualified to detect the early stages of diseases that exhibit warning signs in the lower extremities, such as diabetes, arthritis and cardiovascular disease, and they manage foot conditions, which may pose an ongoing threat to a patient's overall health.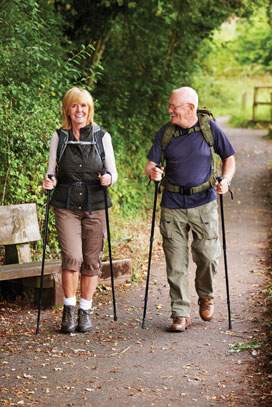 Ankle Replacement Surgery and Big Toe Joint Replacement
Did you know that arthritic ankles and the great toe joint could be replaced? Foot and ankle replacements in the U.S. more than doubled in 2011 with advances in ankle implants (prostheses).
Arthritis can cause pain and limitation of motion at the ankle and great toe joint. These two joints are extremely important when it comes to walking and normal gait mechanics. Treatment options for early arthritic changes include:
Pain medications
Anti-inflammatory drugs
Orthotics and shoe changes
Joint injections
Physical therapy
For advanced conditions, surgical options at the Orthopedic and Spine Center include leading-edge surgeries such as:
Total ankle replacement
Arthroscopic surgery of the ankle and foot
Ligament reconstruction