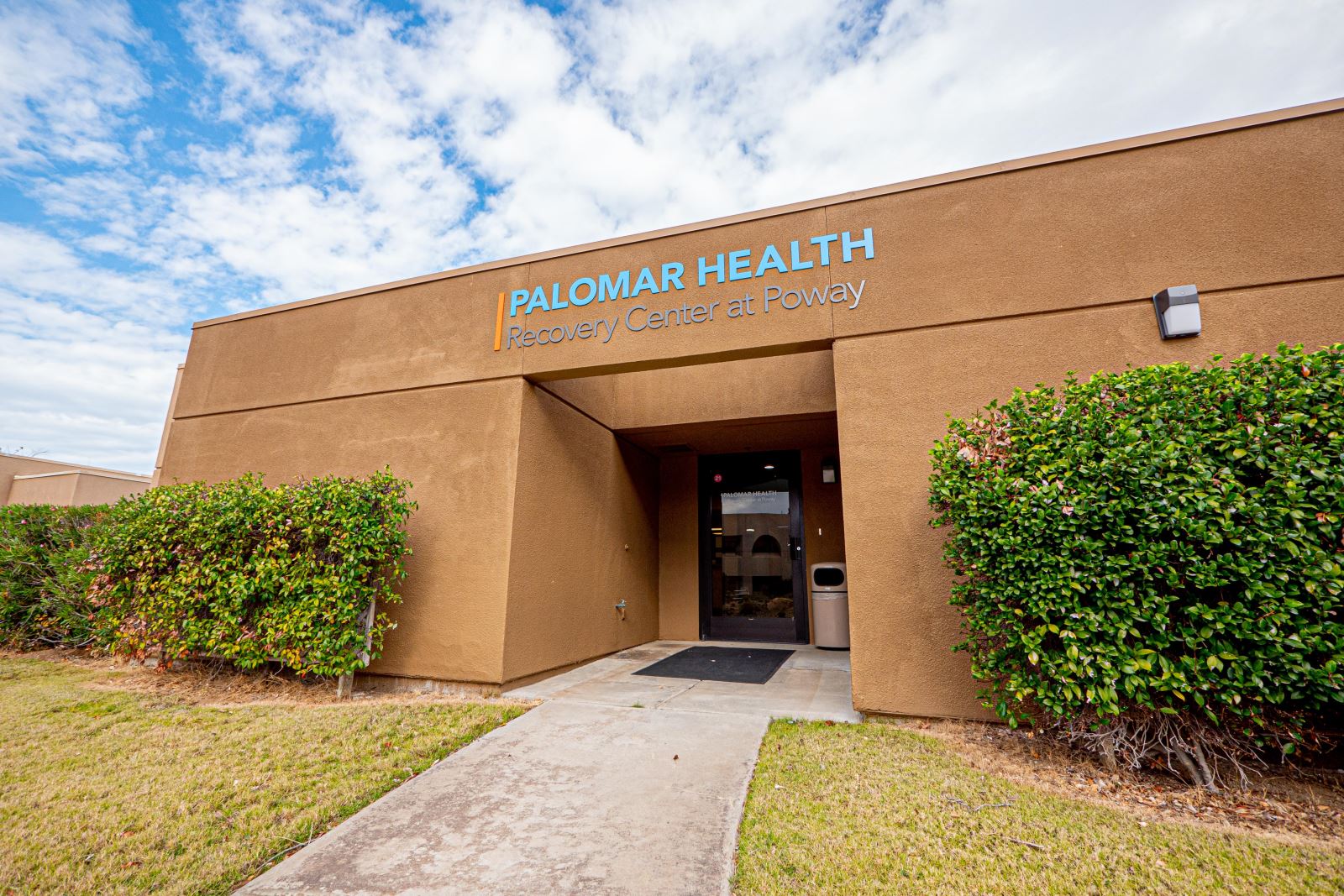 As a member of the Patient Care Network, the Recovery Center at Poway provides personalized treatment options to adults who are suffering from chemical dependency. Our personalized approach to care coupled with access to Betty Ford treatment resources allows our team to create a successful path to recovery for any patient.
Addiction Treatment Services
Our program is specifically designed for anyone over age 18 who is struggling with addiction to alcohol or other drugs and needs additional support to create a healthy lifestyle at home. The program's overall goal is to reduce patients' symptoms and improve their health and ability to function in social, professional and personal settings to lead a safe and productive independent life.
Approach to Treatment
Our approach to treatment incorporates the Twelve-Step principles and utilizes a number of evidence-based practices, including Cognitive Behavioral (CBT), Motivational Interviewing, Dialectical Behavioral (DBT) skills and Seeking Safety. Treatment is geared towards preventing relapses and adopting coping strategies such as sober lifestyle development, trigger identification and problem solving skills. During treatment, patients will receive:
A comprehensive assessment
Individualized treatment planning which include evidence-based practices such as Cognitive Behavioral Therapy, Motivational Interviewing and Hazelden Betty Ford recovery tools.
Psychotherapy services (group and family) that incorporate evidence-based practices
Referral to psychiatrist or psychiatrically trained physician (if needed)
Social support systems and community resources
Creation of a Recovery Plan to sustain long-term recovery
Opportunity to participate in an alumni group following successful completion of the program
Involvement of the patient's family or another sober support system is important for sustained success. The program offers a weekly family therapy group in order to provide families/caregivers/support system members with resources and support so they can actively engage in the treatment process and help their loved one meet their health goals.
Treatment Options
Our program allows patients the flexibility to maintain their normal work/home life while receiving intensive support and structure to overcome their addictions. We offer group therapy on Monday, Tuesday, Thursday and Friday afternoons.
How to Get Started
If you or someone you know would benefit from our services, please contact us today to learn more. A member of the intake team will contact all referrals within 48 hours. Most commercial insurances are accepted.
– Complete a Patient Inquiry Form
– Call our Intake Line at (858) 613-4910
– Email us at Recovery@PalomarHealth.org
After a patient has been accepted into the program, they will begin with an evaluation during the first few days of treatment in order develop a personalized plan. This plan will include specific goals and milestones as well as recommendations for length of treatment. Some of the goals include:
Good attendance and meeting participation
Clean urinalysis / breathalyzer results
Involvement in AA / NA support groups
Obtain / utilize sponsor
Mood stabilization
Maintain employment / daily structure
How to Know if Treatment is Right for You
The Recovery Center at Poway is a good option if you:
Are 18 or older
Need structured support to address chemical dependency
Are sufficiently medically stable for this level of care
Have significant interference with social, vocational or educational functioning due to your addiction
Agree to periodic and random urine drug screens while participating in the program
Have necessary transportation to allow for participation
Are not an imminent danger to self or others
Are willing to participate in an agreed upon plan of care to help you begin to improve your life situation
The 7 Ways to Tell Addiction PDF
Palomar Health is committed to providing support for any behavioral health need and provides additional services through our Center for Behavioral Health.