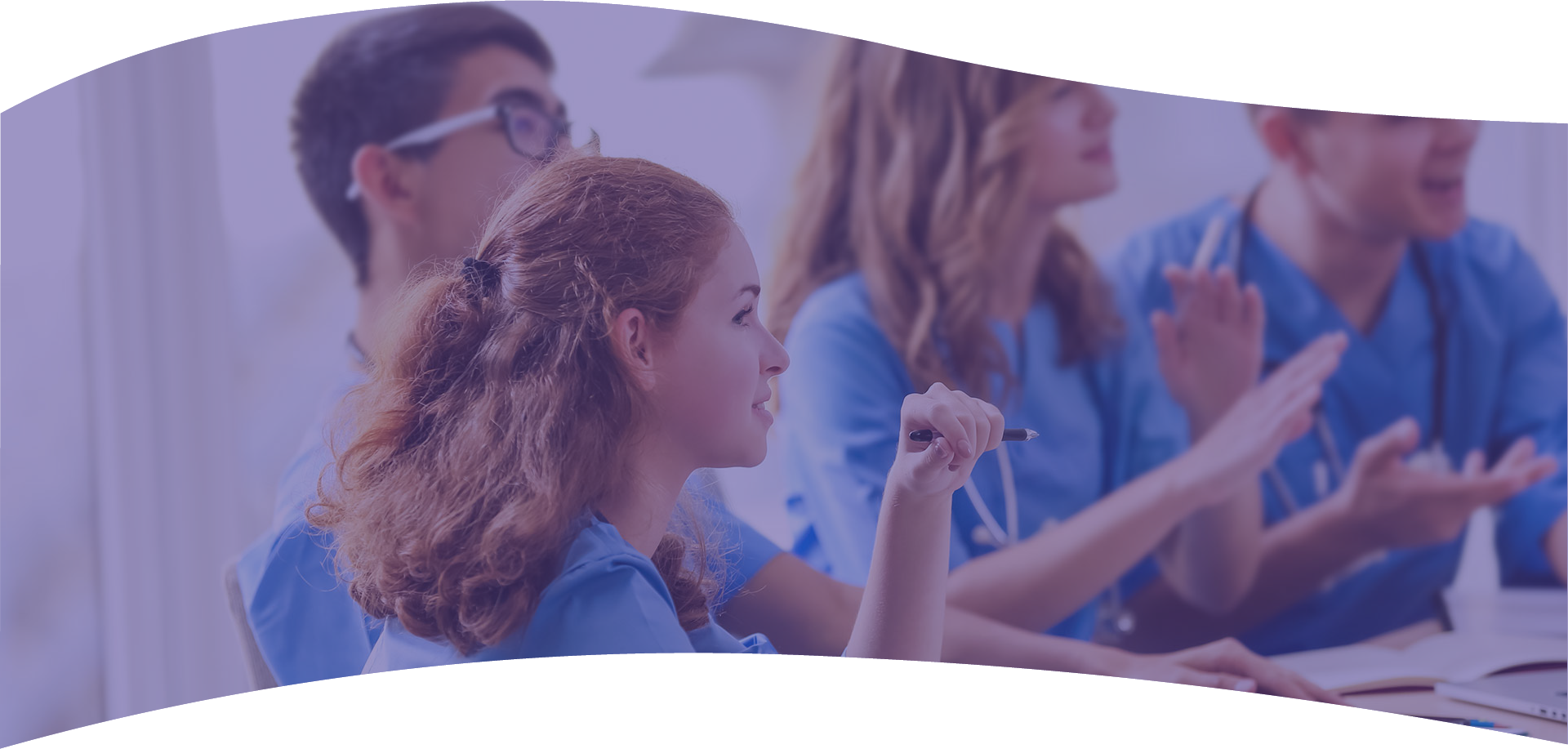 Our internship provides hands-on experience to high school and college-level students interested in pursuing careers in all fields of the healthcare industry.
Pathmaker interns serve alongside healthcare professionals in many facets of the industry, working together to provide patient support under the guidance of staff in the provision of a safe, comfortable and confidential environment.
"It was an amazing experience…that many other nursing students did not have. My teachers were very impressed with the knowledge I already had."— Nursing Student, California State University, San Marcos

"Most PA schools require A LOT of work/volunteer hours because they are all very fast paced programs and its beneficial to have some experience…I wish I could have done more! It is a great program!"—Physician Assistant Student, A.T. Still University
Welcome!
The 2023 C Application Cycle for the Pathmaker Internship is now CLOSED
IMPORTANT NOTICE: Due to the current COVID-19 pandemic, all application and onboarding deadlines are subject to change based on federal, state, and local COVID-19 regulations and guidance. We will post updated information on this webpage if any changes must be made during 2023 C application cycle. Thank you for your flexibility during these evolving times.
Admissions Eligibility Criteria
In order to be eligible to participate as an intern, you must meet the
following minimum requirements:
Must be at least 18 years old before starting the application process
(16 for Level I High School Internship)
15 months of availability to participate in an on-site, hands-on internship
(6 months for Level I High School Internship)
Valid Social Security Number & can pass background check
Speak and read English fluently
Daily access to email
Reliable transportation to and from Escondido and Poway
One-time, non-refundable $150 onboarding fee (upon acceptance)
Interview/Onboarding Timeline for 2023 D
Before applying, here are the important dates for which you should be available. If you know you will be unavailable for these dates (out of town, in school, etc.), it is recommended that you delay applying until you are able to make the required dates.
The following dates listed below are subject to change based on federal, state and local guidelines for public gatherings.
Application Opens:

July 1, 2023

Virtual Interviews Occur:

August 2023

Acceptance Notifications Sent By:

Saturday, September 2, 2023

Orientation Events (*In-person):

October 2023*

Skills Days (*In-person):

October 2023*

Department Specific Orientation & Training:

November 2023*

2023 D Rotation: December 1, 2023 through February 29, 2024
*Onboarding dates for in-person events may not be confirmed until two weeks prior. Please plan to be available the months of July and August to attend these in-person events.
2023 D Application Process:
Interested in applying? Here's what you'll need to do to be prepared:
1. Determine appropriate program
Check the admissions eligibility criteria at the top of the page.
2. Prepare application components
Identify two (2) professional/academic references. They will each be sent
a 5-10 minute electronic recommendation survey during the application
window.
Gather personal information for application (school, GPA, career goal) and
prepare to answer one (1) short answer and one (1) long essay.
Availability for the First Rotation:
As a new intern, you will be expected to serve one 4-hour shift per week for the course of your first rotation without a gap between shifts of more than 14 days. This means that for 2023 D, you should anticipate applying only if you plan to be available during the onboarding timeline above, and on a weekly basis from December 1st, 2023 through February 29th, 2024.
Important Information for Applicants:
Interns are accepted and onboarded every three months, with start dates of March 1, June 1, September 1 and December 1. Please note that interviews scheduled to take place around those times will be for the NEXT cycle (e.g. if you interview in August/September, you will be starting December 1)
For any additional information, please contact us at PathmakerInfo@PalomarHealth.org
| | | | | |
| --- | --- | --- | --- | --- |
| A | October 1 | Mid-November – early December | January – February | March 1 |
| B | January 1 | Mid-February – early March | April – May | June 1 |
| C | April 1 | Mid-May – early June | July – August | September 1 |
| D | July 1 | Mid-August – early September | October – November | December 1 |