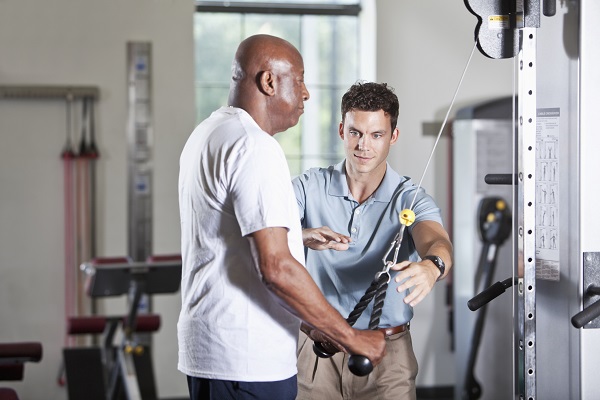 Palomar Health Rehabilitation Services provide a continuum of therapies and services to assure that your rehabilitation needs are met. Our outpatient therapy services are conveniently located at sites across North San Diego County. Most treatment requires a physician's referral. We will work with your doctor to coordinate your care ensuring that you get the greatest benefit from your rehabilitation experience.
Our team is comprised of highly skilled medical professionals who are dedicated to meeting your individualized therapy needs.
All Palomar Health Rehabilitation Services and locations are Medicare certified and contracted with the majority of managed care HMOs, PPOs, commercial and worker's compensation insurance companies. For your convenience, we also accept credit card payment and offer additional payment plan options.
Palomar Health Rehabilitation Services include the following:
Music Therapy
Outpatient Rehabilitation – Physical and Occupational Therapy
Do you have questions about rehabilitation services at Palomar Health in North San Diego County? Visit Our Services for more information or Contact Us.